Attention Tech Pros: if you are fed up with looking for a high paying job in your field and feel like you will never get an offer you're interested in, you are not alone. Now you can use your FREE LinkedIn profile to...
Put Your Job Search on Autopilot and Have The BEST Tech Companies Contacting YOU With An Endless Flood of Interview Requests and Lucrative Job Offers So You Can Land The High Paying Job You Always Dreamed Of!

Dear Tech Pro,
Would you like to have a steady flow of high paying employers and top notch recruiters contacting you and convincing you to accept lucrative job offers you can't refuse?
At this point in your job search, a statement like this may seem too good to be true. If you are like most of my clients before they start working with me, you probably feel the same way they do:
Tired of sending tons of resumes and hearing no response
Frustrated because you have no real world connections to help you get your foot in the door
Burned out from going on time consuming interviews and not receiving a single job offer
Disappointed that its taking you so long to reach the level of success you truly desire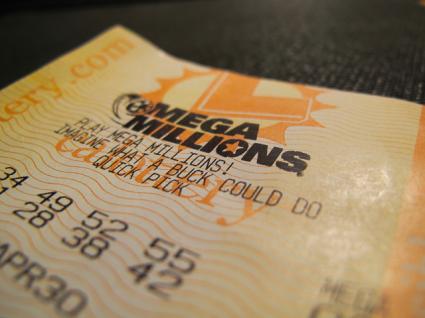 I understand your frustration. It can be disheartening to have all these great skills and be overlooked. But, here's the good news: It's not your fault! If you are still searching for a job the old way—it's like playing the lottery. The odds are slim to none. Here's the old way of searching for a job that only leads to disappointment and frustration:
You send hundreds of copies of your resume to potential employers
You wait patiently
You hear no response
You get frustrated
You repeat the process hoping this time will be different and you would at least get an interview- But you don't even receive a call back or any interest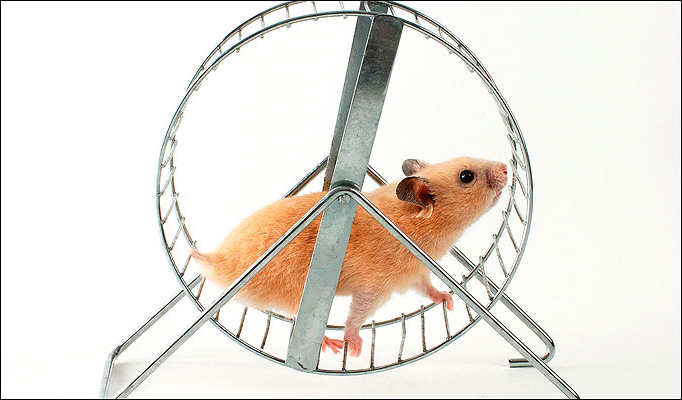 It's like a hamster running on a hamster wheel. You keep spinning your wheels but you are getting nowhere. The cold hard truth is NOT being contacted for an interview has nothing to do with your skill level or your resume. The reality is, organizations receive hundreds, if not thousands of resumes for one single position.
The hiring manager will typically look through 10 resumes for a few seconds, unless something catches his attention and stands outs. This becomes a tedious process and most of the remaining resumes are untouched, including yours! It's not a win/win situation for you or the hiring companies. For the hiring manager, finding a GREAT candidate is like finding a needle in a haystack. And for you, it's like hoping that you will have the winning numbers in the lottery!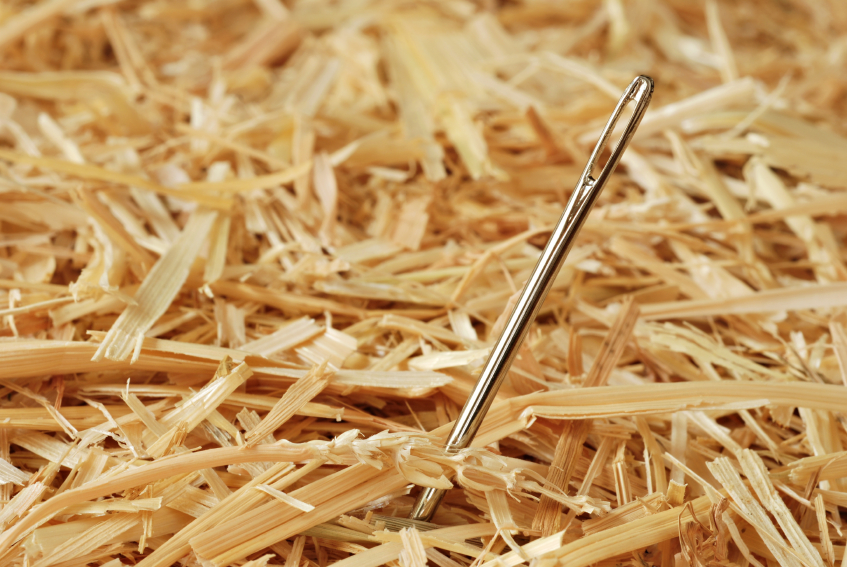 This is why the job market dynamic has changed. Now, creative, innovative and smart professionals along with hiring managers are doing things differently. They are utilizing the power of LinkedIn to find the right fit for their career and employment needs.
Why LinkedIn?
LinkedIn is a game changer and it provides an easy and effective way for employers to find the BEST candidate for their organization. Did you know?
80% of jobs today are landed through networking
93% of recruiters are on LinkedIn
LinkedIn simplifies the process of hiring the right person for the job
When you use the power of LinkedIn,
you will quickly discover that:
Recruiters and hiring managers will be CHASING YOU instead of the other way around.
Your profile will stand out from your colleagues making you more approachable to top employers
Have more time to focus on enhancing your skill and do other things you enjoy instead of tirelessly searching for jobs.
Simply put, those who adapt to the reality of searching for jobs using LinkedIn will clearly become winners in the career stage.
That's why I created a unique formula to help you utilize LinkedIn so you can get your dream job in less time than you think! In fact, I personally use the formula all the time and have landed numerous high paying contracts. I also connected by using my LinkedIn formula with the well-respected Robert B. Cialdini, the famous author of The Psychology of Persuasion. I now count on him as one of my coveted LinkedIn contacts. And I'll show you how you can connect with celebrities too!
After reading, Dr. Cialdini 's book, I got the idea to develop a comprehensive step by step guide based on his 6 core principles. The LinkedIn formula applies these 6 influence principles in social networking and professional networking. These principles include:
Reciprocation
Commitment and Consistency
Social proof
Liking
Authority
Scarcity
By using this LinkedIn formula, you don't need:
Good looks
A silver tongue or infallible logic
Confidence, Charisma, Charm, or a magnetic personality
With the LinkedIn formula, you can easily apply these simple and effective strategies to reap the rewards. It will teach you how to market yourself and let top employers know you are the BEST candidate for the job. The level of success with this Linkedin Formula is proportional to the mastery of your craft.
If you are a tech pro, you will get the outstanding results you deserve by implementing just a few of the tips in this formula. Even if you need to enhance your skills, this formula will be beneficial to helping you improve your marketing skills and help you master your craft!
I bet you are probably wondering what is this LinkedIn Formula all about. But, more importantly, who am I? And why should you believe anything I tell you?
Trust me, I understand your skepticism. At this point, you have been endlessly searching for your dream job with virtually no results. So, someone telling you to go on LinkedIn and telling you that you can get a high paying job within a few short weeks seems ludicrous. I get it. However, I am a regular guy just like you. That's why it's important to tell you a little about me and my own success with LinkedIn. If I can get job offers, interview requests, and actual high paying contracts- so can you!!

Hi, my name is Olivier Langlois, a full-time Online Entrepreneur with 15 years of software development under my belt.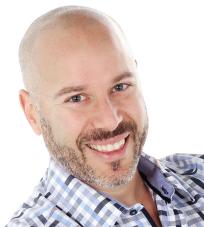 Before I became an independent consultant and career coach for software developers and IT pros wanting more success, I worked for renowned employers like CAE, Adacel, Quazal, Triton Digital, Morgan Stanley, Alstom and Ericsson.
Today, I coach tech pros on how to get noticed, get hired and get ahead using the special formula for LinkedIn.
You may look at my resume and think I landed jobs for my superb technical skills, connections, and previous employers. I can assure you that's far from the truth. Here's a quick story on how I discovered LinkedIn was the HOLY GRAIL to my job search. (And yours too!)
What Do 2 Monkeys Have to Do
With You Landing Your Dream Job?
It all started in 2005. During that time, I was working at a job that had bad working conditions and I hated it. However, I remained unhappy and unsatisfied because I didn't know any other way. My perception of looking for a new job was pessimistic. I believed that jobs in my field were difficult to obtain. You either had to know someone or graduate from a prestigious school. Well, that's what I thought.
One morning, the turmoil of the job was too unbearable, and I decided to jump in with two feet and quit. Go figure, I already had a bad view of the job market. And, there I was jobless and confirming all of my worst fears. After sending countless resumes, and going on unproductive interviews, I finally was able to snag another job, however. The conditions were not any better than my previous job.
I knew something was not right. Suddenly, something clicked when I realized that I was at least 2x more productive than the 2 monkeys beside me but I was remunerated the same way or even less than them. I knew there had to be a better way to get the job I really wanted, command a high paying salary, and work at a job I loved.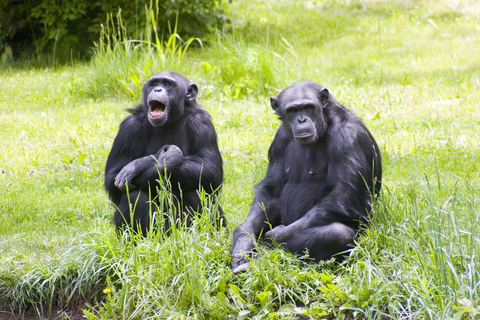 I knew my skills were not the issue; marketing them was. I quickly discovered that I had the same problem as most tech pros: inability to market myself effectively.
Then it was like an Angel was looking over me, and I got my first invitation to join LinkedIn. At the time, I was not too fond of joining any social network. Like most of us, I wanted to protect my privacy. I ultimately convinced myself that LinkedIn was a professional network where I can build strong professional relationships overtime.
Then, it was like a light bulb went off in my head...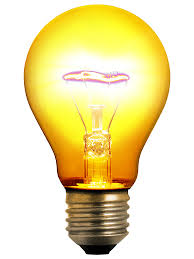 I connected the dots between the realization I had and the 2 monkeys. This is when I saw LinkedIn not as a social network, but a simple solution to help tech pros eliminate their most pressing problem: Marketing their skills effectively to land their dream job.
I quickly discovered that a LinkedIn profile is so much more than a resume online. It's a way for top employers to connect, contact and hire the right candidate for the high paying jobs they need to fill. And it's an easy way for tech pros to get noticed without submitting their resumes to hundreds of recruiters, hiring managers, and employers.
With the power of LinkedIn, you can do
things you could have never imagined before:
You will be contacted for the most in-demand jobs at the coolest companies
You will easily and effectively grab the attention of top hiring recruiters
You will be able to choose the company you want to work for
You will be able to use your connections to get in contact with the right person to offer you a position
You can land the job of your dreams
As you've probably noticed in your own career, being a good developer by itself isn't enough to advance your career, boost your salary or convince employers like Google and Morgan Stanley to interview you.
Imagine how you would feel if you were receiving several offers... every week! Do you think you would say no thank you with a smirk to your current job that you hat or the offers that do not meet your expectations? I thought so and of course, I think that you are entirely justified for thinking so! This is exactly the goal I had in mind when I developed the LinkedIn formula.
Now I coach ambitious developers just like you on the step by step formula you can use to launch your profile to the forefront of credible companies willing to pay top dollar for you to join their team or work remotely for more money than you are making now!
Now you can use my proven and tested
LinkedIn strategies to get a high paying
job at a great company you'll love!
With a lot of trial and error, I experimented different ways to get noticed on LinkedIn that worked. My real-world, proven and tested strategies are at your disposal—ready for you to use. This way you can get the job you really want, command the salary you deserve, and get the recognition and respect you deserve from top employers and your peers.
Introducing The Dominate LinkedIn Formula...
With this simple step by step guide, you never have to worry about sending your resume out to hundreds of employers and hoping to get a response. You will have complete CONTROL and employers will be seeking you out offering you your dream job and high paying contracts.
In these 5 easy to follow training modules, you will discover how to use the power of LinkedIn to get noticed and land your dream job in a relatively short period of time. I will reveal the 30 simple and effective methods I personally used for myself and my clients to crush it on LinkedIn.
I will tell you more about the LinkedIn formula in a moment, before I do I want to tell you how much you can gain just by having access to my proven formula.
As a result of getting your hands on
the LinkedIn Formula, you will:
Get instant recognition as an industry expert
Build high quality relationships by utilizing the power of a simple and effective feature on LinkedIn
Increase the amount of trustworthy connections who want you to succeed
Discover 4 distinct methods to completely eliminate fake profiles and decline undesired connections
Learn how to use magic words and phrases to attract more of the RIGHT people to your profile
Implement unique strategies to always share informative status updates that get you noticed
Discover simple techniques and strategies to make your profile appear at the top above all other qualified candidates
Simple and effective persuasive writing techniques specifically designed to have employers contact you and make you irresistible job offers
Learn the same EXACT strategy I used to get one of the most popular tech companies contact me and hire me for a high paying contract.
GUARANTEED To Get You More
Job Opportunity Proposals

Or Your Money-Back!
Here's what is inside the formula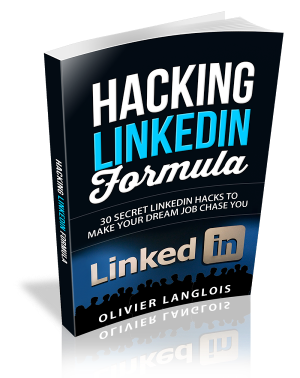 In this easy to execute formula, you'll get everything you need to start receiving more inquiries than you ever dreamed possible.
These 5 training modules will take you by the hand and show you the very same 30 specific ways I use to crush it on LinkedIn.
Just look at what you'll find out to propel your profile to the top...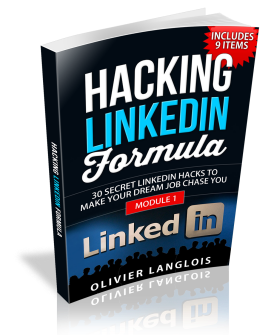 Module 1 - Profile shining in 9 points to make your LinkedIn profile irresistible
How to write a LinkedIn profile that screams value and persuades people that you are the best candidate for the job
How to make your profile appear at the top so that decision makers see you first
Quick and easy way to create backlinks to boost your profile in rankings
Secret to raising your profile with social signals
Best way to make your job title reach out and snag your ideal employer
What to write in your job description to make you stand out
The simple way to have your profile in the hands of more recruiters with proof that Google contacted me by using the method
How to easily establish your expert status with your achievements
Shortcut to the perfect summary section
How to target groups to bring you the best networking opportunities
Best way to select a background image to make your profile sparkle
Module 2 - 8 Methods To Explode Your Network By Unleashing Social Selling In Order To Flood Your Inbox With Leads
Scientifically proven principle you can tap into to instantly generate positive feelings
Getting viewers to prefer your profile over others offering the same thing
A simple trick to getting more endorsements than your competitors
A foolproof way to avoid the 2 most fatal invitation pitfalls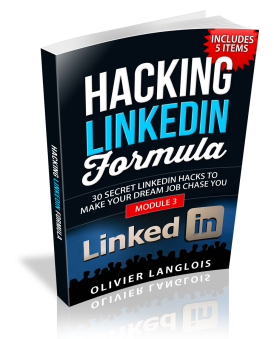 Module 3 - Have people of your network make your profile even better
Enticing recommendations indicating to recruiters that you are a pro
Smart way to bargain with favors using fundamental persuasion techniques
Warning - only get recommendations from these key people
Simple way to gain a big advantage over others competing for the same work
How to target your audience intelligently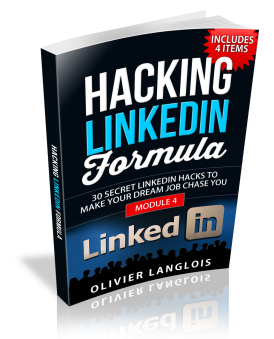 Module 4 - 4 Hacks to Promote Yourself Like a Celebrity
Best method to gain more endorsements
Quickest, easiest way to get your name in front of lots of people with little effort
How to make your 'likes' more memorable
Best way to get admired and highly regarded by your peers
How to avoid your updates becoming old before viewers see them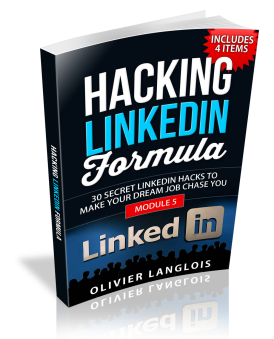 Module 5 - Advanced Techniques To Network On Steroids
How to measure where you are winning and where you are lagging
Easy way to hack comparisons without paying for a premium account
Simple method to get interviews in companies on your 'A' list
Getting employers to chase you
This Proven System Will Thrust You To The Top So You Get
More Views, Interviews And Offers Or Your Money-Back
These are the exact strategies I use to get all the quality, high-paying jobs I want and it has worked for everyone I've coached too.

In this step-by-step guide you'll discover:
Secrets to get more interviews and offers so that you get paid your true worth
The right way to successfully market yourself on LinkedIn
How to get recommendations on auto pilot
Secrets on how to position yourself as a leading expert in your field
Sure-fire ways to update your profile for maximum exposure
Ideal way to attract companies like Google, Facebook and Wall Street firms
How to get more options and gain more freedom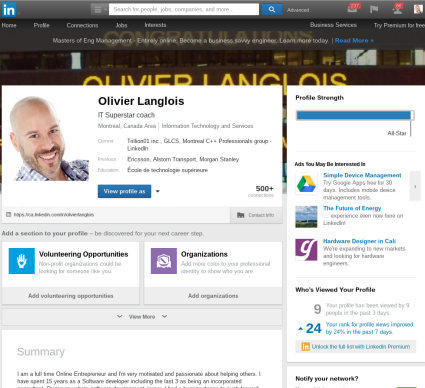 The Dominate LinkedIn Formula is the marketing powerhouse you need if you want to get ahead
fast and make all the money you want!
The formula is more than a social media course. If you are a tech pro looking for how to build yourself, this guide is designed to take you to the next level and make you solid.
Best of all, you can execute the entire plan without paying for a premium LinkedIn account.
Can a simple formula really help you land
your dream job and help you finally
get the recognition you deserve?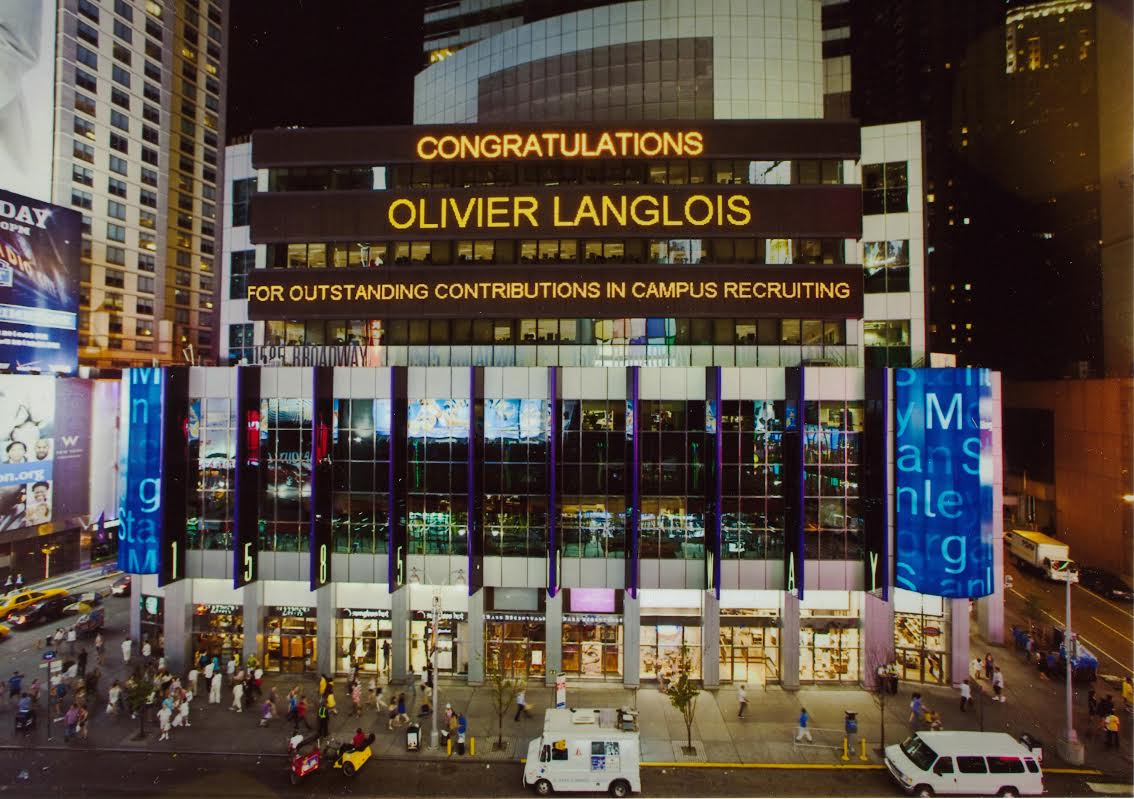 I will say YES.
In fact, my strategies are so effective I was named the top recruiter at Morgan Stanley. You see my name on the giant ticker board above? I can proudly say that was not luck. That was a result of my proven LinkedIn formula that I use for myself and all of my clients.
The bottom line is I know EXACTLY how it feels to be in a recruiter's shoes. As a recruiter who scans LinkedIn profiles and resumes on a consistent basis, I know what recruiters are looking for when they scan resumes and search profiles on LinkedIn. And I reveal them in the Dominate LinkedIn Formula.
And, if my success is not enough to convince you that LinkedIn really works, don't listen to me. Listen to my happy clients instead:
"I had pretty much forgotten about even checking into my LinkedIn account because so very little happened. Then I took one weekend to follow the Dominate LinkedIn Formula and my Inbox filled up more than it had the entire year!"
-Thomas H., electrical engineer, Minneapolis, MN
"I can program with the best of them, but writing just isn't my thing. The Dominate LinkedIn Formula made it easy, so easy in fact that I started getting more inquiries the next day!"
-Brian M., software developer, San Diego, CA
"I was unemployed for months but after I met Olivier and read the Dominate LinkedIn Formula, I grew my LinkedIn Network to over 500 connections and landed a 6-figures job only 2 weeks later! Thank you Olivier! You changed my life!"
-Pierre L., scrum master, Montreal, Canada
When you invest in the
Dominate Linkedin Formula,
you will also discover:
How to use groups to display your interests and passions
Have more people writing you recommendations so you can increase your credibility
The best times to share updates on LinkedIn so you get the highest number of viewers during those specific times (Module 4)
Learn how to effectively communicate and ask the right questions in group discussions. This technique alone will allow you to connect with the right people.
What type of photos to use on your profile. The answer may surprise you!
The Dominate LinkedIn Formula gives you
EVERYTHING YOU NEED to accelerate your career...
faster and easier than you've ever dreamed!
Want more proof?
Here's an offer I got from a Facebook recruiter just this year and I get messages like this all the time...
...from the best of the best places to work, willing to pay top-dollar for a tech pro just like you!
And they will when I show you how to get found and interviewed!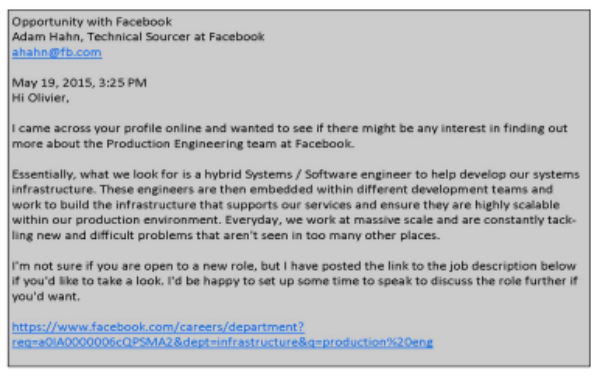 The Dominate LinkedIn Formula has given me so much exposure, I can now pick and choose the projects and companies I want to work for...
These secret strategies have rocketed my income higher than its ever been before!
So what is it worth to you to get access to a simple formula that can help you land your dream job and change your life?
I recently shared these hacks at a one day event for $500 per person. A few guys told me these were the most mindblowing strategies they ever implemented! And more importantly; they got the desired results they were looking for by implementing a few simple hacks using my formula!
You already know the stellar results you can get from using a FREE LinkedIn profile. You already seen my success and you heard the testimonials of my client's success. You know these strategies work once you apply them. So, what is your investment in this proven formula to help you maximize your LinkedIn profile to get more interviews, job offers and land your dream job?
My private clients pay upwards of $500 to $1,000 to work with me. I personally take their hand and help them every step of the way. With this formula, you have all my knowledge at your fingertips, any time you need it. Whether it's 2am on a Sunday or a 11 am on a Friday, you will have instant access to everything you need to know to land your dream job in a matter of a few short weeks.
What would that be worth to you?
$5,000, $10,000 or more? Think about it! How would your life be different if you landed your dream job, got the recognition you deserved, and made enough money to enjoy your life to the fullest. What is that really worth? Your ticket to freedom is right in this Dominate LinkedIn Formula and you won't pay $10,000 or $5,000. You won't even pay $1,000 or $500 to get access to this life- changing guide.
With all the mind-blowing strategies, techniques and proven methods to land your dream job, I can easily charge $297 for this formula and get it. However, I wanted to be fair because I was just like you a few short years ago. I understand your struggle, frustration and disappointment, and I don't want money to stand in your way of getting the job you really want.
This is why your investment will only be a mere $27.
Yes, you heard that right!
Only $27, no monthly membership fees, no hidden costs,
just a simple one-time purchase of $27 and you have
instant access to the Dominate LinkedIn Formula!
Over 1,000 tech pros reported specific increases in their incomes last year as a result of my LinkedIn formula. Many reported a salary increase of $10,000 to $25,000!
Once it's been repeated 1,000 times, it's no accident; it's a proven system that you can use, too.
Its cost is only $27, so even a $1,000 salary increase represents 2,700 percent return on your investment!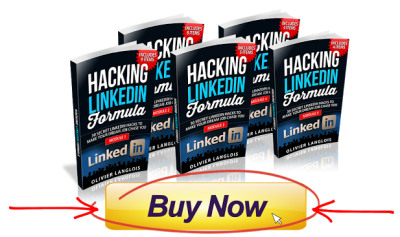 Why Not Take The Dominate LinkedIn Formula For A Test-Spin Now And Use It For A FULL 60 Days Risk-Free!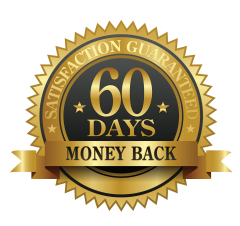 If you don't get more page views, recommendations
connections, and interviews than you ever have before,
you'll get a 100%, no-questions asked refund!
To Celebrate the Release of This Ground Breaking System, Grab Your Copy Today And You'll Get Instant Access To These 2 Bonuses...
Bonus #1:
Secrets of Tech Startup Stock
Options Programs (Valued at $197)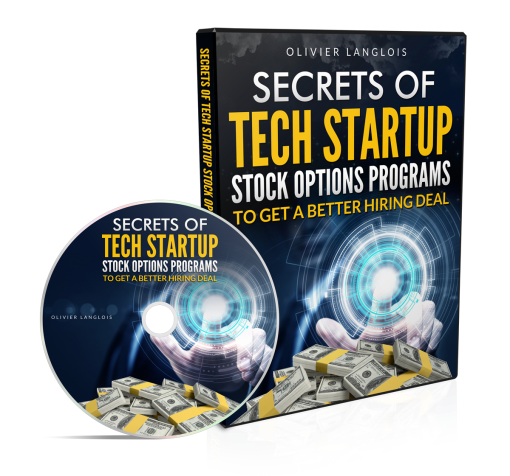 If the $27 price tag wasn't enough to make you jump for joy, I am throwing in my 5-part video course Secrets of Tech Start-Up Stock Options Program at no extra cost to you!
You won't find this anywhere else. It's valued at $197 but you will pay absolutely nothing when you invest in the Dominate LinkedIn Formula.
It's the perfect complement to negotiating a salary you deserve. In this simple and effective video course, you will discover the following:
What a stock option is and how you can use it for your benefit
Why companies offer stock options and how they work in your favor
The 2 critical pieces of information that you MUST know about a stock option program. Without this information, you will cause yourself unwanted stress and frustration.
3

sure-fire techniques

that will have employers offering bonafide stock option offers on the spot
Learn the

EXACT

words to say (and what not to say) during an interview to ensure stock option offers are being made if they are available
Bonus #2:
Free Lifetime Updates
Value: Priceless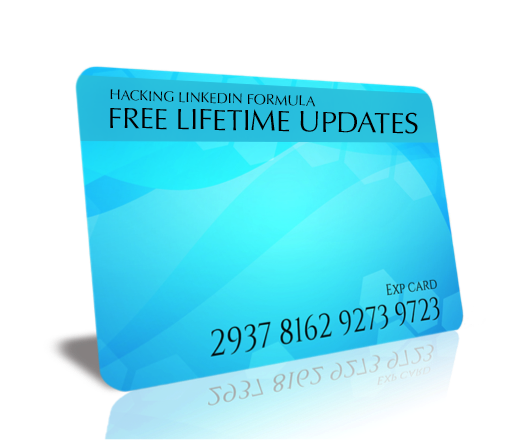 The world of social media is constantly changing.
Not only that, but there will always be new and effective ways to use LinkedIn to land your dream job. The Dominate LinkedIn Formula keeps improving. This is why we offer FREE lifetime updates to make life a little easier for you.
That's right.
Whenever we add more content, add/change information, or record new ground breaking strategies,
you will be the first to know!
Here's what you do:
Click the 'download now' link and for only $27, jump right into the real-world strategies, upgrade your profile, launch the networking techniques, and keep up with it for a full 60 days.
If your LinkedIn activity isn't bringing you more opportunities than you've ever experienced before, I'll give you a no questions asked refund.
You have nothing to lose by getting the Dominate LinkedIn Formula now.
I've perfected these techniques over a number of years and getting the Dominate LinkedIn Formula will be the best career move you've ever made.

And I'm willing to let you use it ALL, with zero risk to you! If it doesn't boost your LinkedIn activity to higher than you've ever experienced before, you will get all of your money back.
In fact, you can even keep the bonuses!
If you don't get more page views, recommendations, connections, and interviews than you ever have before, you'll get a 100%, no-questions-asked refund and still keep the bonuses with my compliments!
That's how absolutely certain I am that you will find tremendous value in the Dominate LinkedIn Formula.
If you want the fastest, simplest way to take your tech skills to the bank, then download the Dominate LinkedIn Formula now!
Do You Want To Stay Stuck While Others
With Less Talent Get All The Good Jobs?
Being good at what you do is only part of what you need to get ahead.
You need to trumpet your achievements and skills so employers tune in to your high notes and respond with a flood of offers.
If you keep doing what you are doing, you'll likely see your peers moving forward while you wait and wonder when your big break will come.
Or since you can try the Dominate LinkedIn Formula at absolutely no risk to you. You are guaranteed to get more views, connections, recommendations and interviews within 60 days or your money back.
You can choose to jump on this offer now and skyrocket your career from now on!
See you on top!
Olivier Langlois
Tech Star And Career Coach
P.S. - As a tech pro trying to get noticed by the employers who are looking for you, but can't reach your buried profile, you simply must have a leg up on everyone else competing for well paying jobs or continue to endure a stagnant income while others leap ahead.
Here's what a Dominate LinkedIn Formula user had to say:
"I've scratched my head so many times on how to get noticed on LinkedIn. I know the top companies browse looking for my skill set, but I seemed to never get a second look, until I followed the Dominate LinkedIn Formula and within weeks got the best paying gig of my life!"
-Andre M., C# developer, Montreal, Canada
Dominate LinkedIn Formula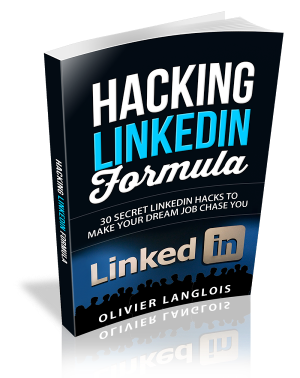 YES!

I want to immediately and permanently boost my LinkedIn profile and grab my dream job starting today!

I pay only $

27

for instant download - including all the tips, techniques and strategies I'll use to put my career into overdrive. I understand I can use Dominate LinkedIn Formula for a full 60 days and if I'm not happy for any reason, I can get a prompt, no-questions asked refund.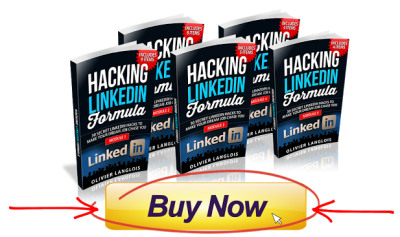 At this point, you are at a crossroads and you are probably not sure what to do. You simply have 2 options:
Option 1: You can continue to send out resumes and get frustrated when there is no response.
Option 2: You can get the support and guidance of someone who knows EXACTLY what it takes to land your dream job.
All the answers you seek are in the Dominate LinkedIn Formula.
I understand you may have some valid concerns and you probably don't believe investing in a simple formula can help you land the job of your dreams. I am living proof that it can! That's why I wanted to address some of the frequently asked questions I receive from tech pros just like you. This way you can see how easy it is to use the power of LinkedIn to get the dream job you really want!
Is it dangerous to share personal info on LinkedIn?
Absolutely not! In fact, you will not be sharing all your personal information like the other social networks are designed to do. LinkedIn is not used to share special moments of your life; it's used for professional use only. In a nutshell, is like an online resume except that is even better than an actual paper resume. The reason being is because people in your network can contribute to your profile and make it even more interesting for employers!

What about my professional information I need to protect?
If you are still concerned about potential security risk, know that LinkedIn offer the option to only show your profile content to only members of your network this is giving you complete control over who has access to your data.

I am not looking for a job right now. Do I still need LinkedIn?
It would be a big mistake to not start now because it takes time to build a big high-quality network. Former colleagues or persons of great value may unsuccessfully try to reach you out on LinkedIn and never retry. You will never know about it and maybe the opportunity to connect with them will be lost forever.
After the initial burst of new connections that happens when someone has just created a profile on LinkedIn, new connections will be added at a much lower pace. So, it is never too late to start building your professional network but the sooner the better because when you are going to need it, you will be glad to have a strong professional network already available to you.

What if I am too busy to implement all your strategies?
Busy doing what? Sending out your resume to tons and tons of employers with no response? As I mentioned earlier, the job market dynamic has changed. Recruiters and hiring managers are no longer sifting through piles of unimpressive resumes. They are now on LinkedIn looking for talented people just like you. If you are not utilizing the power of LinkedIn, you are missing out on lucrative opportunities.

If employers won't look at my resume, why would they bother to look at my LinkedIn profile?
That's a good question. Truth is, most employers and hiring managers may never glance at your resume. However, when you position yourself as an expert in your field and place the right words in your profile, employers will be seeking you out and asking you to come work for them.

Why do I need to invest in a formula, can't I just figure this out on my own?
Well, sure you can figure it out on your own. But it will probably take you months to figure out what works and what doesn't work on your profile. Sure, you can go look at other people's profile, but do you know what is making them stand out? Do you even know if they are getting solid job offers? If you try to figure it out on your own, that will be the same as submitting you resume to hundreds of companies with no response. It's best if you learn from someone who has actual RESULTS. That's why I highly recommend you invest in the Dominate LinkedIn Formula today.

Why can't you give your formula away for free?
That is a great idea. I wish I could give away a free copy to everyone. However, you and I both know people don't value what they get for free. I want to make sure you are serious as I am about your career. I know you have the skills and talent to land your dream job. You just need to become a little more marketable. And my LinkedIn Formula helps you do exactly that. At a mere $27, you will make your money back with your first high paying contract.

Are you kidding me? There is no way I can get a 6 figure salary in 2 weeks using LinkedIn?!
I don't know you personally, nor your work ethic. However, if you apply my strategies you will attract more of your ideal employers to your profile. I can speak for myself and my clients – we both landed high paying jobs in the six figure range from our LinkedIn strategies. You can go back to the old and tedious way of looking for a job. Or you can join us and look for your dream career in a fun, and easy way.

How will I know if this will work for me?
Great question. If you follow methods, techniques, and strategies, there is no doubt in my mind that you will get the results you are looking for. I know you may be discouraged by submitting you resume, or even trying other social networks with no luck. However, if you are totally committed and do EXACTLY as I say and do, you will have your dream job and a salary you can be proud of in less time than you think!

Can I trust your guarantee?
Of course. I know you are skeptical, and perhaps you purchased similar products in the past that just didn't own up to the hype. I can't speak for other product creators or recruiters; I can only speak for myself. I have been named the top recruiter by Morgan Stanley and I have acquired jobs in some of the best companies in the world. Not only for myself, but also my clients.
To be honest, $27 will not put a dent in my pocket. That's why I am offering you an unheard of guarantee. Simply, invest in the formula, and if you don't receive any value, any connections, or at least one job offer or interview request, simply shoot me an email telling me what happened. I will gladly refund your investment with no questions ask and we can part as friends!
I am new and have little experience – how can this work?
While skill set is important, you need more than just skills to land you a job. It's all about the way you position and market yourself. The Dominate LinkedIn Formula will show you ways to stand out from your peers even if you are less qualified for the job. If you have been submitting your resume with no luck, isn't it time to try something different?

What if your Dominate LinkedIn Formula doesn't work for me?
I understand that you may be a little skeptical. The only way it won't work is if you don't apply the techniques and strategies revealed in my proven formula. If you feel like you have not received any valued, you can take advantage of my iron-clad money back guarantee- with no questions asked!

This seems like a lot of value- why offer for only $27?
The truth is this formula is valued at $97 and it is worth so much more. The strategies in this book will potentially land you high paying contracts in the six-figure range. However, I know that you are frustrated and disappointed with the job search. So, I wanted to make it a no-brainer for you to say yes! This is why I priced the formula at a mere $27. I cannot guarantee it will stay that price for long. But, right now I want to help you succeed.

What if I have a question about a strategy or technique. How can I reach you?
The formula is pretty straightforward. However, I understand that you may need additional help. That's why I offer email support and a personal forum to help you get the answers you need when you need them the most. If you need further support, I offer coaching and training to help you enhance your skills and market yourself for a high paying job.

How long do I have to wait to get the Dominate LinkedIn Formula?
That's the beauty of the Internet. I created a digital version of my formula. Therefore, as soon as you hit the "buy now" button, you will get instant access to the Dominate LinkedIn Formula no matter what time of day you decide to invest in the formula. You will be able to access it from your Kindle, IPhone, Android, Laptop, or any other compatible mobile device you have. This way you will have the Dominate LinkedIn Formula with you wherever you go!

P.P.S. - I want to be clear about something.
Because I've written and edited the Dominate LinkedIn Formula so tightly, what you won't find is one wasted word.
Remember, I didn't write this for you, initially wrote it for myself.
I want the crux of each method, each principle to reverbate through your mind. I wanted to make them easy to commit to memory.
Remember also, all you need is just one grear idea, one hack to change your life. I've given you 30. You can't lose!
If after downloading the ebook, you're unsatisfied for any reason, hit me up for a refund. Simple as that. You have 60 days, that's two full months, to decide.
In fact, let me go out on a limb, here...
Go ahead and apply these tips to your own profile. I'll bet in 60 days you have AT LEAST 10 INTERVIEWS FOR GREAT COMPANIES OR ATTRACTIVE JOB OFFERS in your pocket directly because of the formula.
If you don't, just hit me up for a refund, ok? I promise, we'll still be friends.
How would it feel to be able to get interviews for great companies at will, when you only paid a measly 27 bucks? You tell me.
You'd be one smart person, wouldn't you?
Of course you would. Because YOU ARE. You're reading this right now, you've the desire to advance your career and your next move is to stomp on the buy button yelling "Give me that damn book!!!".
Do it now, while you can...