3 pitfalls to avoid when accepting to travel for business!
Here is what Richard from Chicago, IL has written:
What opportunities are there in the CS field to really have a traveling lifestyle?
I think I am set on pursuing a computer science-related major and career path but what really gets me going is the opportunity to travel and go to new places. Honestly even if the pay isn't the very best compared to a sedentary lifestyle I would find more enjoyment in the experience itself. Working remotely is definitely something I consider but I'm afraid that I can't really get that top position or job security by not being able to interact as normal with co-workers and such.
Really any advice is greatly appreciated
- Richard H
Chicago, IL
Here is my take: Very easy.
It is very common to have job offers in IT that requires travelling. Just look for offers requiring to travel and apply on them. Bingo.
Now, I have done a lot of business travels in the past and in my opinion, there are 3 points that you must validate maybe during an interview before accepting such an offer to be sure that travelling will be enjoyable and rewarding.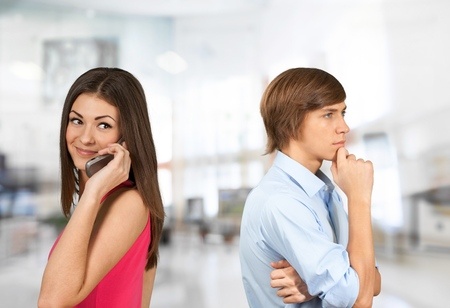 1. Destination
Make sure that you will be sent to destinations that can be of interest to visit. I have spent the whole summer working in the RTP near Raleigh in NC. It was probably the most amazing job assignment that I ever had. Every week-end we were going to the beach either at Wilmington or at Myrtle beach. I have discovered Hooters for the first time of my life. Washington, DC was super nice to visit too. I remember one trip, where I missed my flight to the Dulles airport, I got another flight going to Ronald Reagan airport. The rental car company because they did not expected me show up at a different airport and didn't have cars in the category of my reservation, ended up lending me a Mitsubishi convertable spider sport car. I had a very good time with that car!
But trust me if you end up in a hole where there is nothing fun to do, you will find your trips very long.
2. Work conditions
Work conditions will be different when you are travelling. Make sure that they are at least as good as when you are at home. The worse experience that I had is when I was a sub-contractor for the FAA. This was just after 911 attack so security has become ultra strict. Even as a Canadian, I was considered a foreigner and I had to go through security checkpoint every morning like in an airport. Had to be escorted at all time even to go in to the restroom but most of the time I was confined in a computer room with no window. There is something totally senseless in the situation where I was trusted to code in the US Air Traffic Control system but they could not let pee alone. It seems to me that I could have done a lot more damage in the ATC system than in the restroom but anyway.
Oh I forgot to tell you, in my FAA assigment, I sometimes had night shifts.
3. Frequency
travelling is fun as long as it is done with moderation. I love to travel and discover new locations and meet new cool people. At the end of my FAA job, I was travelling 2 weeks per month which is too much (especially with the conditions). You always eat restaurants and depending where you go there is not much variety: Mexican, italian, steakhouse, thai and then you start over. If you have the time to visit cool, but if your job is demanding and at the end of the day, you're tired, your social life may get a hit, you either go to dinner alone or with the same collegue that you do not have that much affinity with but it is either eating with him or alone so you tolerate him. After dinner, you head back to your hotel and watch some TV. The other option which I did, is to kick yourself and force you to go out alone and meet new people. Also, I am assuming that you are single but if you have a girlfriend, this is going to be an immense test for your relationship.
The ideal frequency to me would be about 4 trips per year or 1 per season.
Conclusion
To sum up, in order to be cool to do business travelling, it depends on the destinations, work conditions and the frequency. With the right combination, it can be a total blast but it is not the rule. this is the exception. You will have to try out by yourself to find out.
One thing that is sure, is that the more proposals that you receive, the more probable it is that you will find a job offering the best travel conditions. One way to become in demand is to use LinkedIn like a pro and be successful with LinkedIn. If you are interested in learning about that topic, I am offering advices to improve your LinkedIn profile that will teach you how to write a LinkedIn profile the right way.